27 septembre 2011
Wow amazing conditions on 10m
Amazing conditions this week end on 10m, i didn't participate on RTTY contest just work some new one and i work more than 200 QSO and some new one.
Now have
10m mixte 228
10m CW 151
10m SSB 203
Sunday evening was very opened to the west coast, and a lot of stations answer my CQ, also some QRP, mobil stations in Los Angeles , in San francisco.
And at 19:06 utc a nice suprise, E51USA Victor answer my call over the north pole with a great 53 report, it was a very great QSO.
example of my weekend's QSO (over 8900 kms)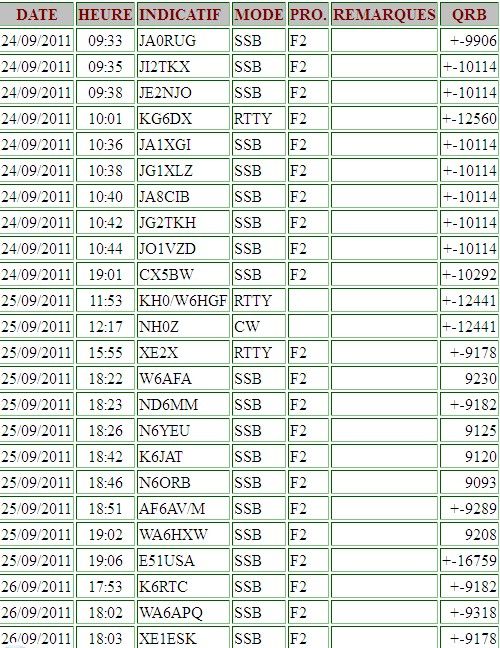 Commentaires
Poster un commentaire